Staff – Research Fellow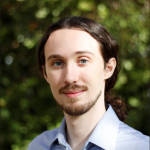 Giulio Faccenda holds a MSc in Applied Experimental Psychological Sciences achieved at the University of Milano-Bicocca. He graduated with a thesis project in the field of environmental psychology about the citizens' risk perception of fluvial floods in Milan.
At present, he is a research fellow at the Laboratorio di Simulazione Urbana Fausto Curti (LABSIMURB) – Department of Architecture and Urban Studies of the Politecnico di Milano. He is involved in H2020 EIT project "AR4CUP 2020: Augmented Reality for Collaborative Urban Planning".
He contributed to research on cybersecurity at the University of Surrey (2019) and participated in the Slow Food winter school at Baraka Agricultural College (2020) to co-design solutions for sustainable food production.
His research interests are focused on the relations of communities with the environment, their emotional bonds with the territory, and collaborative regional planning. He is also interested in human-technology interaction (user-centered design) and behavioral economics (nudging).