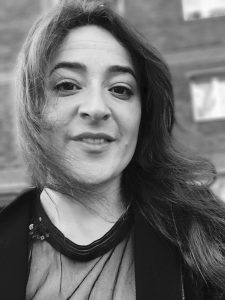 Farah Makki is a participatory action researcher and urban professional holding a PhD in a field of social sciences (EHESS, Paris) and a degree in Architecture (ENSA la Villette and Bordeaux). In her practice, she combines spatial and social sciences approaches to support cities, organizations in designing and implementing participatory processes for inclusive urban place-making and transformational behaviour. Since 2013, Farah supported the implementation of intercultural cooperation for community-based urban and rural regeneration projects supported by MED Culture, British Council, UK Aid, UNDP Mechanisms for Social Stability, ENI-EUROPE AID. Her work informed the impact chain of diverse organizations around EU-MED, promoting active citizenship, research and advocacy for co-creation and urban policy-making (MitOst, NAHNOO, URBEGO).
Farah's mission-oriented practice is keen to unlock social transformation and system practice within urban sustainability and social change processes. For her, translating political commitments into local actions are as much important as reversing the wheel to deliver insights from local demonstrations and improve existing governance and capability-building structures. Since 2014, Farah translated her engagement for sustainable future into learning and research development in design for social impact (ENSA Paris Malaquais – France , USEK-Lebanon, UNIFI-Italy). She believes in cultural mediation to fill the gaps of knowledge, and foster the synergies in action between the different social, political and practical spheres to address the complexity of urban challenges, as it is for climate action.
In 2021, she has been part of the Voices of Culture structured dialogue with the EU commission on the role of Culture within SDGs 2030, writing a chapter and sharing insights on "Culture as a transformational pathway for a just transition" within SDG13. To continue exploring how research can unveil the level of understanding and innovation for behavioural change, Farah now joined POLIMI. She is a research fellow supporting the UIA AIR BREAK: Co-creation pathways for urban environmental sustainability in the City of Ferrara, Italy.