Please, you can download the NBS Catalogue for Urban Regeneration from here.  This is a draft report., and the final version will be published later in 2019:
NBS Catalogue Download (54 downloads)
(as of March 13 2019)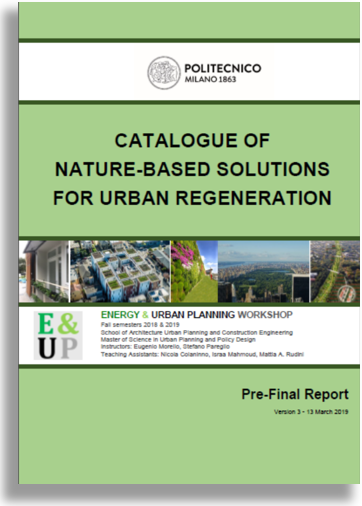 Please, cite the work in the current version as follows:
Morello, E., Mahmoud, I., Colaninno, N., (forthcoming in 2019). Catalogue of Nature-based solutions for urban regeneration, Energy & Urban Planning Workshop, School of Architecture Urban Planning Construction Engineering, Politecnico di Milano.