Staff – Research Fellow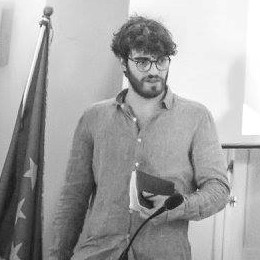 Erpinio Labrozzi recently graduated as an Architect in Politecnico di Milano. His thesis project "Circularize my building" is a proposal for a distributed infrastructure in Città Metropolitana di Milano able to activate circular practices within the local construction chain.
Curious by nature, Erpinio's main interests lie in architectural and urban scale design, with a focus on environmentally and socially sustainable practices.
While conducting his studies, he also gained more than one year of working experience in internationally renowned architectural practices such as CF Moller (Copenhagen, DK, 2018); Clement Blanchet Architecture (Paris, FR, 2017); Studio Quattroassociati (Milan, IT, 2015).
At LABSIMURB he is currently involved in the research project: "Verso Paesaggi a prova di clima".