Energy, Climate & Urban Planning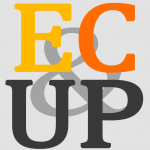 School of Architecture Urban Planning and Construction Engineering
Master of Science in Urban Planning and Policy Design
Rethinking Industrial production areas
Final review of the design projects by the Master Students of the Energy, Climate & Urban Planning Workshop investigating the integration of climate change adaptation and mitigation measures and Nature-based Solutions (NBS) in urban regeneration strategies.
This year the studio addresses the regeneration and re-discovery of the industrial production areas as an opportunity to tackle different urban challenges, providing diverse strategies to implement and enhance a multiple climate change adaptation and mitigation plans.
The workshop and the exhibition is organized in synergy to the research project "Aree Produttive, Aree Proadattive" (AP+A) funded by the Italian Ministry of Ecological Transition (MiTE).
In particular, the studio investigated the topic of exploring and integrating urban mitigation and adaptation measures, particularly by using Nature-based Solutions (NBS), in urban regeneration processes of working areas (industrial production and large retail spaces) in the Metropolitan City of Milan. Production areas require urgent re-conceptualization according to sustainability and adaptation principles: from spaces producing work and goods alone, industrial areas can also become spaces providing ecosystem services and producing clean energy for cities. These places are mostly characterized by the low quality of the building stock and open spaces; they occupy large impervious (and often underused) surfaces, and undergo processes of rapid obsolescence, and substitution. 
Thus, students have envisioned original and innovative ways to deal with these urban challenges, addressing 11 Design Principles, identified on the basis of SWOT analyses they performed and detailed below – as keystones to sustainably develop the whole area:
Reduce flood risks

Improve thermal comfort in urban areas

Promote circular industrial areas

Accelerate energy transition

Revitalise industrial areas

Increase biodiversity

Enhance sustainable mobility

Reduce negative externalities from the industrial production

Improve connections

Improve safety and security of public spaces

Improve shared governance
Then, the urban regeneration strategies focus on 11 case study areas, located in seven different Municipalities on the western chunk of the Metropolitan City of Milan, in the first ring of the Milan outskirts, tackling specific urban challenges and providing related solutions at both macro-scale and micro-scale. All interventions are strictly related to the Sustainable Development Goals (SDGs) achievement as well as co-creation processes, while considering the daily usage patterns of city users and the engagement of local stakeholders towards enabling urban transformation.
Check the students Open Day Exhibition of class 2021/2022 here: https://miro.com/app/board/o9J_laoiNiQ=/
---
References
Green Adaptation Measures: Urban Greening & NBS, Tools and Policies
Blue Adaptation Measures, SUDS
Climate Planning and Risk Mapping
---