External consultant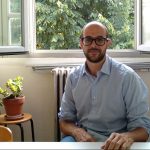 Nicola Rainisio, Ph.D. in Psychobiology, is research fellow and Adjunct Professor in Social and Environmental Psychology at the Università degli Studi di Milano (UNIMI). As an expert on the relationship between psychological well-being and places, is involved in research and consulting activities for NGOs, private and public companies.
Since 2015 he conducts research activities with the Laboratorio di Simulazione Urbana Fausto Curti (labsimurb), Department of Architecture and Urban Studies (DAStU) at the POLIMI. As part of this collaboration, he participated in research projects like the H2020 Lighthouse project "Sharing
Cities" (2016-17) and the H2020 EIT Project AR4CUP (2019), contributing to the development of innovative methodologies for co-design and analysis of citizens' urban experience. He was also part of other urban re-development projects like " Milan Hospitable City" (2011/13) and "M.O.S.T. of Pioltello"(2018), and teacher for master's and doctoral schools focusing on housing and refugees' conditions.
He is the author of numerous scientific publications, including the recent essays "To Be There, Or Not To Be. Designing Subjective Urban Experiences" (2017, written with Marco Boffi) and "Psychology in the city: From subjective experience to new urban identities" (2018, with Palo
Inghilleri & Marco Boffi). He was also reviewer for various scientific journals and research institutions (Community Psychology in Global Perspective, IDEA Journal, Ricerche di Psicologia, Estonian Research Council, Orebro University).